RESERVATION REQUEST
Diving in Martinique
Diving in Martinique means having the chance to observe turtles, dolphins, and swim in the middle of king mackerels, moray eels, groupers, knight fish, box fish, lobsters, trevally, sea urchins, gorettes, jellyfish, rays, starfish and many more.
It is also an opportunity to observe the potato or tubular coral and many sponges or to treat yourself to thrills by descending to more than 30 meters, swimming above faults or passing under a vault under – natural marine. With a bottle or while snorkeling, this is a new view of the island not to be missed.
You may be wondering if there are sharks in Martinique? There are, but they are hardly ever seen near the coast or in shallow water. These are mainly lemon sharks, tiger sharks, sleeper sharks, black tip or even bulldog.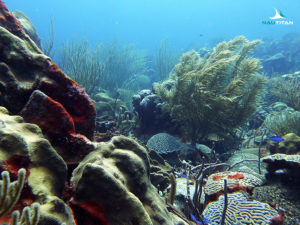 Note: no attack has been declared in Martinique and this is just as rare in the Lesser Antilles in general.
When is the best time to dive in Martinique?
Apart from the cyclonic or rainy period, that is to say from August to November, where the risk of cyclones and tropical waves can cause a milky sea because of the rains during this period, it is possible to dive in Martinique most of the year. The water temperature is always pleasant, between 26 and 28 °!
Where to dive in Martinique: the best spots
Vertiginous drops, rocky scree populated by a rich underwater fauna, wreck cemetery, submerged statues, Martinique is full of diving spots with atmospheres and settings, each more spectacular than the other. There are about twenty diving spots to discover, with or without a bottle, concentrated on the Caribbean coast of the island and literally from North to South, from Precheur to Sainte-Anne.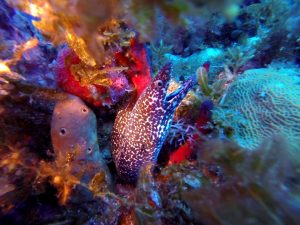 Among the most famous diving sites in Martinique: the Rocher de la Perle au Precheur, the wreck cemetery in the bay of Saint-Pierre, the Rocher du Diamant, the Burgos point or the wreck of the Nahoon at Cap Salomon.
For snorkeling, Anse Dufour and Anse Noire's spots are particularly famous, but all the beaches of the island potentially provide the opportunity to observe tropical underwater fauna. Even more unusual, the Manman Dlo snorkeling site to discoverer in Saint-Pierre, made up of gigantic submerged concrete statues.
Because of the significant depths and sea currents in Martinique, it is recommended to go diving with a club under supervision to be able to enjoy the experience in complete safety.
Diving in Martinique with Nautitan
Nautitan, the specialist in nautical activities, offers you intimate dives in the Martinican seabed made up of a small panel of 4 people maximum. Dive above the famous Nahoon wreck more than 30 meters deep in Anses d'Arlet, discover the magnificent depths of the Diamond Rock, between faults, an underwater arch and caves rich in fish: choose a card of 1 to 10 explorations or opt for an unusual night dive; Nautitan takes you to the most beautiful diving spots in Martinique.
Spend your first dive with Nautitan
Nautitan invites you to take your first dive (7 meters deep) in Martinique with its experienced instructors who will guide you and reassure you for your first fin strokes. And if you would like to repeat the experience, we can transform your baptism into a diploma (PE12: 3 dives), allowing you to descend to 12 meters with an instructor. Thus, you will be able to explore with any club up to 12 meters with an instructor at a preferential rate.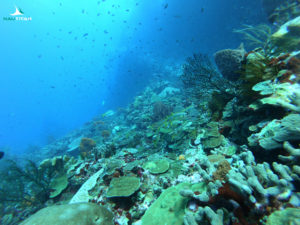 How to use the equipment, what safety rules to respect, how to breathe with the regulator, what are the signs of communication underwater: our qualified and attentive instructors will give you all the necessary information before taking turns carrying out your first accompanied dive, to a maximum depth of 6 meters.
It is possible to take the first dive as from 8 years old! The depth will, in this case, be adapted to 2 meters up to 10 years and 3 meters up to 14 years.
Note: a medical certificate is not necessary to take your first dive
Training from level 1 to level 3 at Nautitan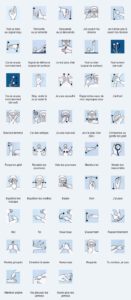 We also offer training at FFESSM / CMAS levels 1 to 3 and diving training for children (from 8 to 12 years old). With Nautitan, you can also take supervised diving training, PE 12m, PE 20m and PE 40m.
Level 1 will allow you to dive accompanied up to 20 meters or up to 12 meters independently while learning to manage your equipment and your level of immersion. Five dives are necessary to obtain it.
You can dive alone up to 20 meters with your level 2 and up to 40 meters with a guide. This training of 8 dives will allow you, in particular, to master underwater orientation, manage the air autonomy of the tanks, and handle diving incidents.
With level 3 and the concepts acquired with the previous levels, you will be able to dive independently up to 60 meters.
Light training with the different EPs will allow you in a short time to obtain certification to descend to the indicated depth of the EP with an instructor in all diving clubs.
How about trying night diving? 


Among the explorations offered by Nautitan, night diving will delight lovers with an unusual
experience. By diving at night, you will be able to discover and rediscover the abundant underwater life of Martinique from a new angle. Some species prefer to live in the dark, and some phenomena only occur at night, which is worth a visit.
RESERVATION REQUEST